Greetings Outlanders!
The Shire of Windkeep requests your presence for a summer camping event we are calling "The Quest for F's!". There will be much to do! We will have a quest, classes, fighting, fencing, archery, a populace choice brewing competition, a boar hunt, kids activities, a potluck feast and a revel! Join us for all the F's: Friends, food, folly, fun, and frivolity!

When: Friday, June 2 at Noon to Sunday, June 4th at Noon

Where: LCCC Vedauwoo Natural History Site, (The old "Glory" site) 188 Rd 210, Cheyenne, WY, 82009

Event Steward: Lady Aleysia Trelease, Aleysia.Trelease@gmail.com

Fees:
Adult (non-members): $25.00
Adult w/ member discount: $20.00
Children 17 and under are Free
Pre-Registration: Pre-register using this form: https://bit.ly/Quest4Fs
Registration closes on May 21st at 11:59 pm

Schedule of Activities:

Clout and wand Shoots for archery.
Leather mask-making class and a fantastical costumed revel.
Bardic!
"White Elephant Gift" Rapier Tourney.
A "Boar" Hunt for heavy and a "Fox" Hunt for light that non-fighters get to play a key role!
A William Marshal Melee tourney and a Hold the Keep Battle.
A potluck feast where the best dish wins a prize!
Populace choice brewing competition!
Need to Know:
-There is room for dry RV parking. You will need to pre-register to bring your RV.
-Bring your own water!
-In anticipation of dry weather, the only acceptable fire will be those with an off switch. You must have a fire extinguisher visible for each tent.
-If you are interested in merchanting, please pre-register with your intent and we will follow up.
-Smoking in your own vehicle only.
-Marijuana is illegal in the state of Wyoming

Who Let The Wargs Out?
(Warg: In Norse mythology, a vargr (anglicised as warg) is a wolf, especially the wolf Fenrir that destroyed the god Odin in the battle of Ragnarök.)
Fantastical beasts are roaming the Forest and capering by light of Fire and stars. Masquerade as Fearsome, Foolish, or Fair of Feature as the Saturday night revel seizes The Quest for F's with the sinking of the sun! Sing or speak myths to life in true bardic fashion. Dance and cavort with the music makers as Fancy takes you!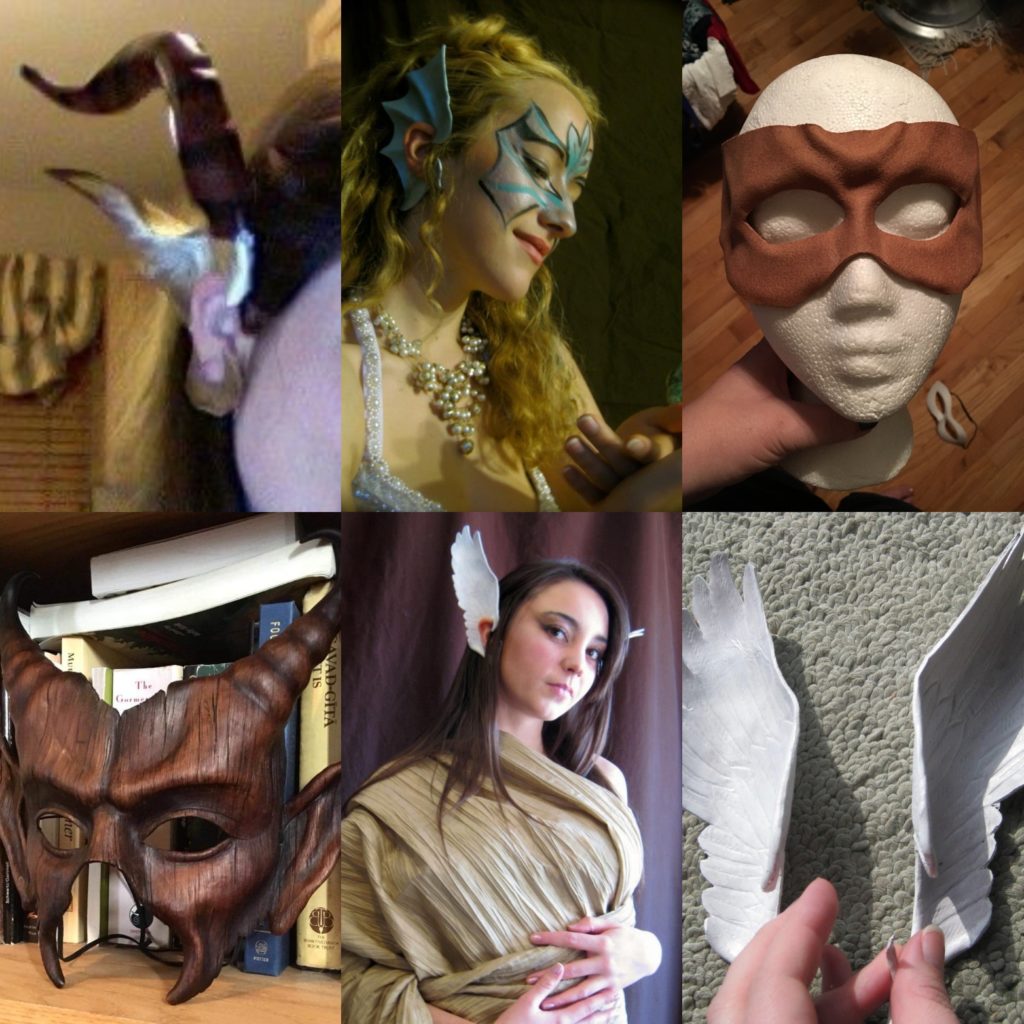 Make ready for your Fanciful transportation by joining Domina Liliana Saturday before lunch to coax vision to Fruition with sculpted leather ears and masks. Previously made masks are also welcome.
**Use of sharp scissors or craft blades required, restrict yourself and young people according to safety**
Location: Town Center
Materials:
•White craft glue
•2-3oz veg tan leather scraps graciously provided for our use by Sir Mavriki and Mlodn the Mercheant
•razor blades, scissors
•cord
Leather will be cut out, soaked in glue and water, sculpted, and sun dried.
You are welcome to bring your own materials and embellishments. Time constraints
~Domina Liliana dell'Edera, Windkeep Minister of Arts and Sciences
Directions to Site:
Take I-25N till Exit 8B to merge on I-80 West towards Laramie
Stay on I-80 W for 24.5 miles and take Exit 335 toward Buford.
Turn right onto N Buford Rd and then an immediate left on Buford Rd again.
Stay on Buford as it turns into Rd 210 for about 4.5 miles and turn left at the site.
==========
This Event is held and managed by the Shire of Windkeep, a branch of the Society for Creative
Anachronism, Inc. and is considered the official presence of this group here. Questions regarding its content should be directed to Aleysia.Trelease@gmail.com (Event Steward) or to
ArtsandSciences@Windkeep.org. Any discrepancies between this posting and the Outlandish Herald or the Kingdom website will be decided in favor of the information in the Outlandish Herald.